Perry " What a fabulous story! My daughter loved it. "
"My 8 year old daughter thoroughly enjoyed reading this book. The story has a very exciting plot and she could imagine the characters and loved the journey they took her on."

DMR "We could all use a "Magic Book" at times. Get yours here!"        "Sisters Sophie and Felicity take a trip seaside where they magically visit a beautiful undersea world somehow not wholly unlike their own, where they embark on a thrilling adventure. An exciting and wonder-filled series, or a read-alone for children of all ages. After reading several in the series, I've found all thoroughly enjoyable and spellbinding. I highly commended."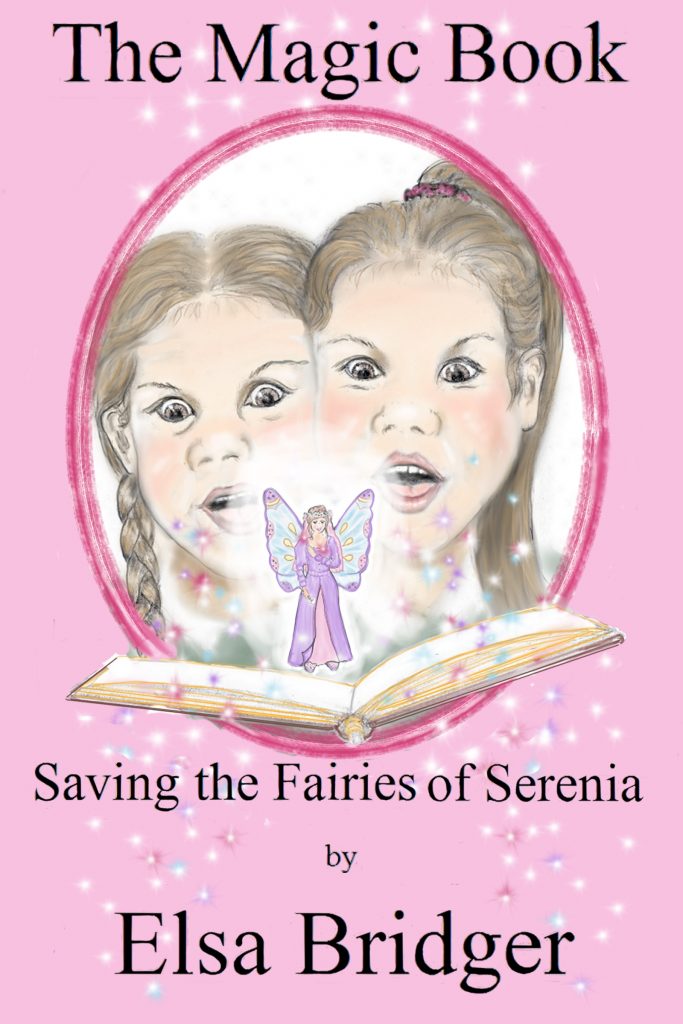 This is the first in The Magic Book series where twin sisters, Sophie and Felicity, happen across a plain, leather-bound notebook at their school, only it's far from ordinary; it holds a secret. The Book isn't the only thing that's not as it might appear to be; there's something very special about a tree that grows within the school playground too!
Meanwhile, hidden from view in a parallel world call Serenia, the fairies work tirelessly to keep the balance of nature in both their world, and ours. When Serenia flourishes, Earth flourishes, if Serenia were to fall, Earth will fall too – and the unthinkable is happening!
It's a race against time as Sophie and Felicity learn that they are our last hope. They will need to have great courage, conviction and most importantly – unshakable belief in fairies and magic, if they are to stand any chance of out-witting The Wicked One.
But, will it prove too much for these shy, unconfident sisters? Will they be able to find the inner strength and self-belief they're going to need – before it's too late…?!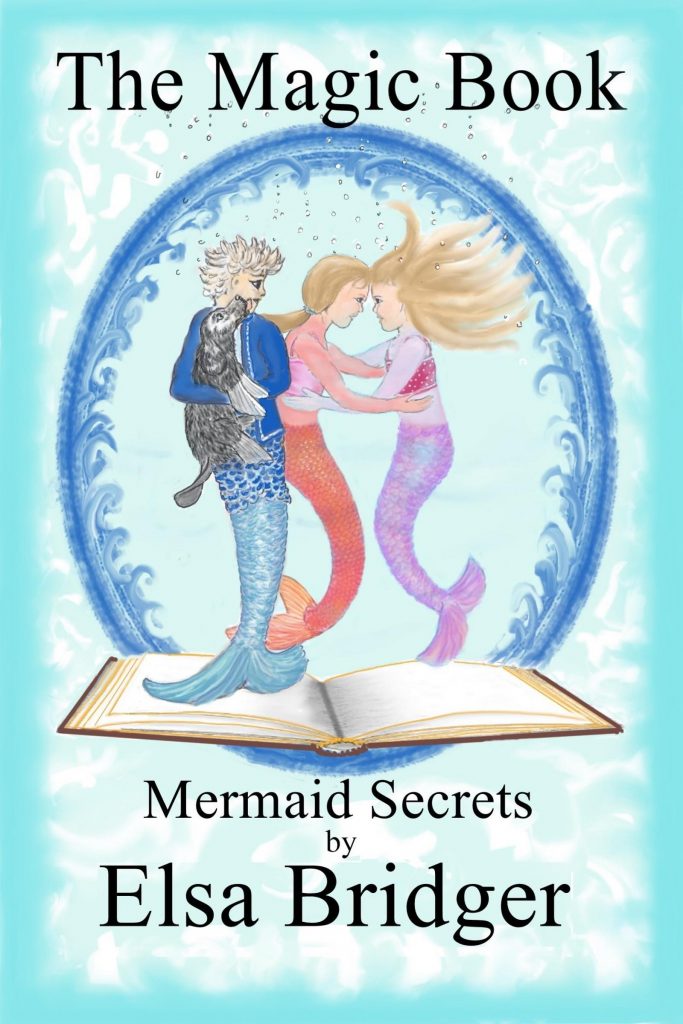 Twin sisters, Sophie and Felicity, now have their very own Magic Book! It's their prized possession, gifted to them from The Queen of Serenia (home to the fairies). They start to wonder if there will ever be a cause to use it, when Felicity runs headlong into an underwater adventure, with Sophie close behind. When the girls find themselves out of their depth, an extraordinary rescue by some very unusual new friends leads the girls on to make discoveries way beyond their wildest dreams in a hidden world – just off shore from their favourite beach! But, peace is shattered in an unforeseen and dramatic turn of events as tragedy strikes Mermaid City! It seems their only hope is The Magic Book – but how can it help – left high and dry, back up on the beach? Luckily, it has a few surprises left to reveal!
This is no ordinary mermaid adventure! Felicity and Sophie wish to return home from their first underwater escapade, as told in: 'Mermaid Secrets'. All that needs to happen is for their mermaid tails to be turned back to legs. Sounds simple, right? After all, all that's required for the potion are a few shells. Well, it would be, but these are special shells, and can only be found deep in the ocean within the domain of the feared Giant Squid! It's a job for merman, King Stephan, and his army, but impulsive Felicity can't wait for them, and makes plans of her own. Only, she doesn't just lead herself into danger.
When she fails to return, King Stephan fears the worst, and even Sophie and Felicity's beloved Magic Book might not be able to help them this time.
But all is not as it seems, as with a 'twist in the tale' the past finally catches up with King Stephan. Long held secrets unravel to reveal a life-changing stack of lies, in this fast-paced and nerve-jingling underwater adventure!
Felicity is really mad with her twin, Sophie, who accidentally left their Magic Book up at the stables and by next morning it's vanished! Felicity holds Sophie firmly to blame, but is she?
Finding one remaining torn page and its special pen, it's just strong enough to write a poem to help them in their search. But with very little magical power, the words are all jumbled up and it's more of a riddle than a poem.
Three friends arrive for a sleepover, leaving the girls no choice but to enlist their help as it seems The Book is in grave danger! But it's clever, and has left a trail of pages and poems for the girls to follow – right through a waterfall, into a concealed land beneath a lake! An amazing discovery, involving their own two ponies and a past acquaintance, means things continue to get even weirder as, together, they enter this murky, unwelcoming world.
Majestic, but resentful, Unipegs await them – standing in their way to recovering their Book. With time running out, tempers begin to fray; it starts to look like The Book isn't going to be the only casualty in, what could turn out to be, Sophie and Felicity's last adventure!